Welcome to Hatfield Heath Cricket Club
Welcome to Hatfield Heath Cricket Club
Welcome to Hatfield Heath Cricket Club
Welcome to Hatfield Heath Cricket Club
Welcome to Hatfield Heath Cricket Club

The leading estate agents in Hertfordshire & Essex since 1981
Celebrating over 150 years of village cricket
Hatfield Heath is a picturesque and friendly village located in Essex, England. Cricket has been at the forefront of village life for over a hundred years. Our ground, The Heath, is situated in the heart of the village on show to all those who pass through. It is a wonderful place to be during the summer months. The club play on Saturdays in the Herts and Essex Cricket League, as well as friendly matches on a Sunday.
Why not pop along this summer and support your village cricket club?If you are interested in playing, please email us.

Equity, Diversity and Inclusion Statement
Discrimination of any kind is unacceptable. If you are aware of or witness discrimination at any level of cricket in England and Wales, we want to hear from you. Whatever discrimination you are aware of or have witnessed, your report will be reviewed and dealt with by the relevant cricket organisation. Reporting discrimination will help us to ensure cricket is a welcoming, inclusive, and diverse game for everyone.
Safeguarding Statement
HHCC is committed to ensuring that all children, young people and adults at risk who take part in cricket have a safe, positive and fun experience whatever their level of involvement. Everyone who is involved in cricket has a shared responsibility to support this by promoting the welfare of all children, young people and adults at risk and individually and collectively, we are signed up to the ECB Safe Hands Policy and are committed to deliver the ECB Safeguarding Standards as set out in the ECB's County Partnership Agreement.
We recognise our collective and individual safeguarding responsibilities and accountabilities. 
We commit to:
Implementing preventative safeguarding measures and creating safe and enjoyable cricket settings.

Having clear, simple process in place for reporting concerns.

Ensuring safeguarding concerns regarding children and adults at risk are managed appropriately and thoroughly in conjunction with the ECB, Statutory agencies and other organisations as appropriate.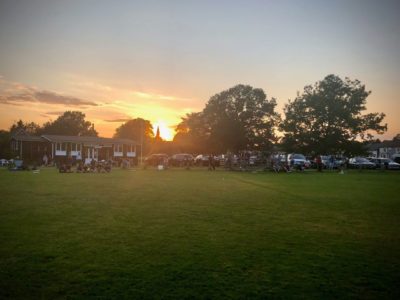 A great end to junior coaching 2021 with two matches against LHCC. Both...
read more