They say the sun always shines on the righteous – four years of touring and no matches lost to the weather! The forecast for the week wasn't good as the team and supporters headed south. Maybe a higher intervention was needed to maintain our 100% record – one group travelling on the M3 started recounted childhood school assemblies with hymn-karaoke – could that make the difference?
The wet stuff affected the first match of the tour courtesy of the groundsman who watered the wrong wicket. So with a last-minute switch, our opening fixture was played on an artificial surface which was a new experience to most and consequently, the tour didn't get off to the best start. Wickets were shared evenly along with the lack of runs. A day of R & R was needed – golf in the morning followed by beach activities recharged the batteries and we were ready to go again. Match two, set in the beautiful New Forest at Burley CC, had the more traditional 22 yards and the game certainly didn't disappoint. A 12 a side match played in a relaxed sporting atmosphere gave the Heath the win they needed to raise the spirits. The last day of the tour was greeted with high winds and horizontal rain – and the forecast for the day stimulated conversations of leaving for home early!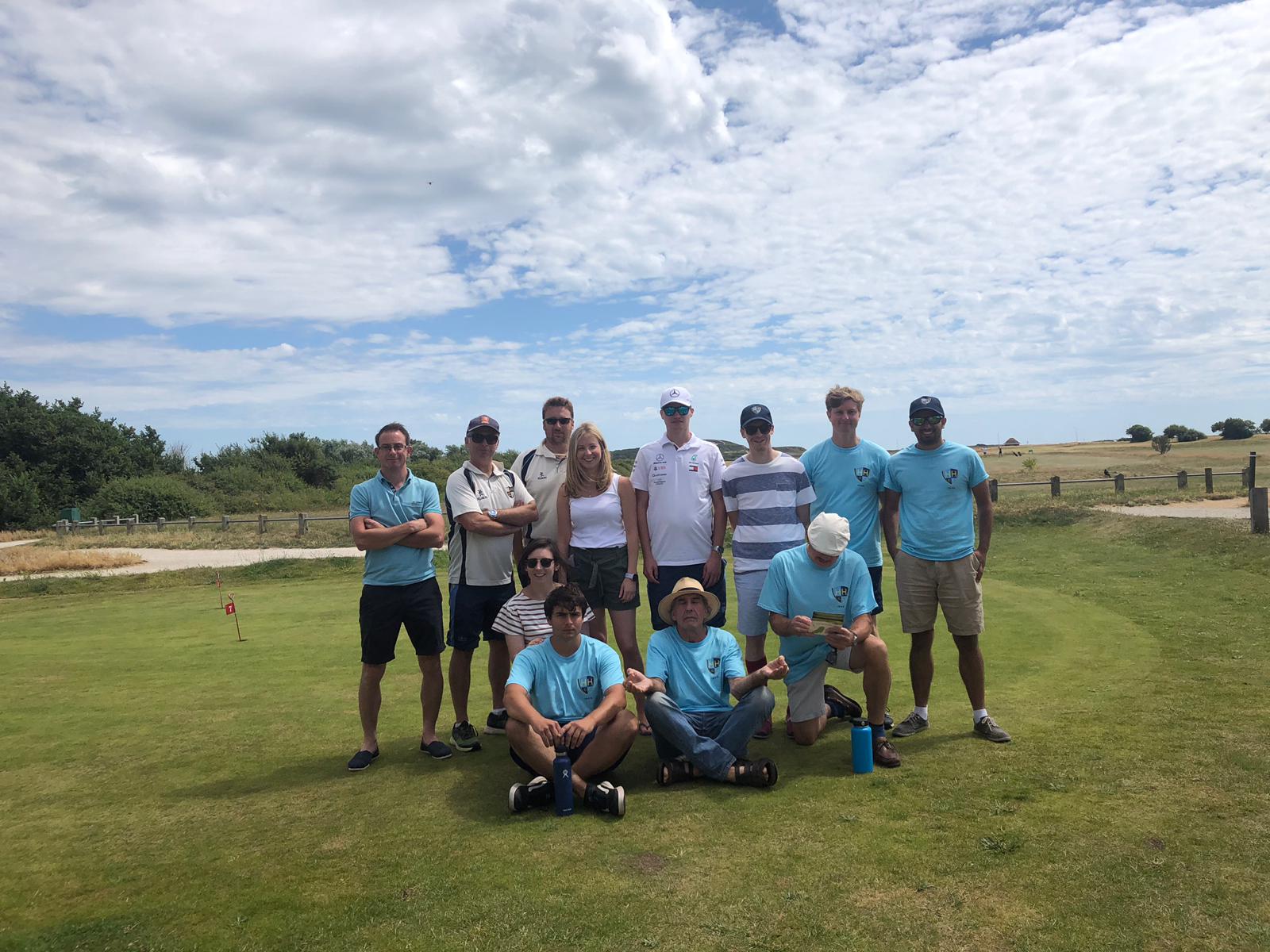 With little prospect of cricket, a timetable of indoor entertainment was agreed based around crazy golf and drinking beer! But then, against all the Met office's forecasts, the rain stopped, the sun came out and the match was on! Pylewell CC entertained us for the second consecutive year, both on and off the field. Probably due to the earlier refreshments, the quality of fielding was significantly under par with a total of 5 drops. Shocking! Thankfully our batting came to the rescue and we secured a 9 wicket win.
With a double rainbow arching overhead – a biblical sign, not quite Noah etc., but all the same it was a miracle we completed another tour without a washout!